Surrender A Cat
If you are looking to surrender a kitty, please be sure you have done everything possible to keep your best friend and refer to our suggested alternatives to surrendering.
Being able to foster until placement can be found greatly increases our chances of being able to assist in adopting out your pet.
Surrender fees apply as follows and will go toward the care of your pet during its stay with us:
$75 per cat/kitten
$100 per litter of kittens/pregnant momma
$150 per litter of sickly/orphaned kittens
There's also a great way to find an adopter yourself via Adopt-A-Pet and the Petco Foundation, just click the banner below.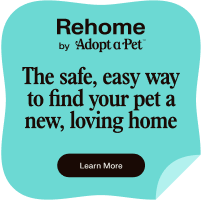 You may also consider these other feline-friendly shelters:
Denver Dumb Friends League (DDFL)
Denver, CO
ddfl.org
(303) 751-5772
The Lazarus Fund
Pueblo, CO
LazFund.org
moc.l

1511237790

iamg@

1511237790

dnufz

1511237790

al

1511237790


(719) 240-4375 – Tammie Stevens
The Buddy Center
(Operated by the DDFL)
Castle Rock, CO
(303) 751-5772
Rocky Mountain Siamese Rescue
Greeley, CO
CO.SiameseRescue.org
gro.e

1511237790

ucser

1511237790

esema

1511237790

is@cr

1511237790

soc

1511237790


(970) 351-6582
Cat Care Society
Lakewood, CO
CatCareSociety.org
(303) 239-9680
Teller County Regional Animal Shelter
Divide, CO
TCRASColorado.com
(719) 686-7707
Happy Cats Haven
Colorado Springs, CO
HappyCatsHaven.org
gro.n

1511237790

evahs

1511237790

tacyp

1511237790

pah@r

1511237790

edner

1511237790

rus

1511237790


(719) 635-5000
Look What The Cat Brought In
Colorado Springs, CO
LookWhatTheCatBroughtIn.org
moc.o

1511237790

nuj@r

1511237790

elson

1511237790

refin

1511237790

nej

1511237790


(719) 331-6852
Every Creature Counts
Fort Lupton, CO
EveryCreatureCounts.org
gro.s

1511237790

tnuoc

1511237790

eruta

1511237790

ercyr

1511237790

eve@r

1511237790

edner

1511237790

rus

1511237790


(303) 546-2704
Safe Place For Pets
(Specifically for the pets of the terminally ill)
Colorado Springs, CO
SafePlacePets.org
gro.s

1511237790

tepec

1511237790

alpef

1511237790

as@of

1511237790

ni

1511237790


(719) 359-0201